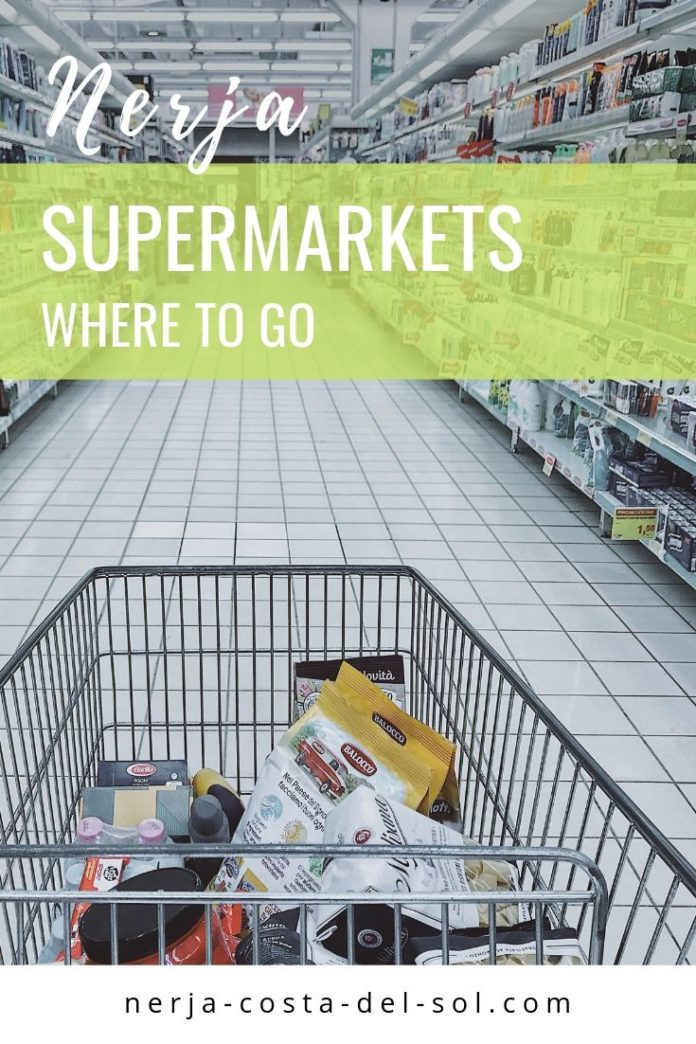 Nerja offers you a large number of supermarkets for your stay. It will not be a problem for you to buy your groceries or other needs during your holiday, as there are shopping facilities in almost every part of the city. The opening hours of the supermarkets in Nerja vary, but are usually 08:00 – 21:00 o'clock.
Supermarket in Nerja with large selection
The biggest supermarket chains you can find in Nerja:
Here you will find the largest selection of products and food. Nerja has two SuperSols and two Mercadonas. One SuperSol and one Mercadona each are located in the centre and on the outskirts in the direction of Maro. The supermarket Lidl is located north of Nerja and can be reached via the main road in the direction of the motorway exit A-7. Lidl offers partly cheaper prices and many products you probably already know from your home country.
Supermarket in Nerja for the small shop
If the distances to the big supermarkets are too long for you and you are on holiday without a car, the centre of Nerja offers you a large number of smaller supermarkets. The selection is smaller, but usually sufficient for small daily meals and other needs.
Supermarket in Nerja for night shopping
If it gets late and you urgently need something from the supermarket, there are two small supermarkets in Nerja that are open a little longer than the other supermarkets. The prices are a little bit more expensive than in the normal supermarket, but in case of emergency you can buy food and products in the Supermercado Torrecilla or in the Supermercado Jamaica until 23:00 o'clock.
All supermarkets in Nerja
Do you have any other tips about shopping in Nerja?
Should I take other things into account when shopping in Nerja? Are there other supermarkets in Nerja that you can recommend? I would be happy to hear from you in the comments.
Do you have any unanswered questions on this subject? Then just write me in the comments and I will answer them in the best possible way for you.
Newsletter & Social Media
You want to be informed about new blog posts? Then subscribe to my newsletter. You will receive news from the Nerja Blog once a month and stay up to date. You can also follow me on Instagram, Pinterest or Facebook.
Read more
Accommodation in Nerja: what you should know before booking
Climate and best travel time for Nerja
The most beautiful beaches in Nerja