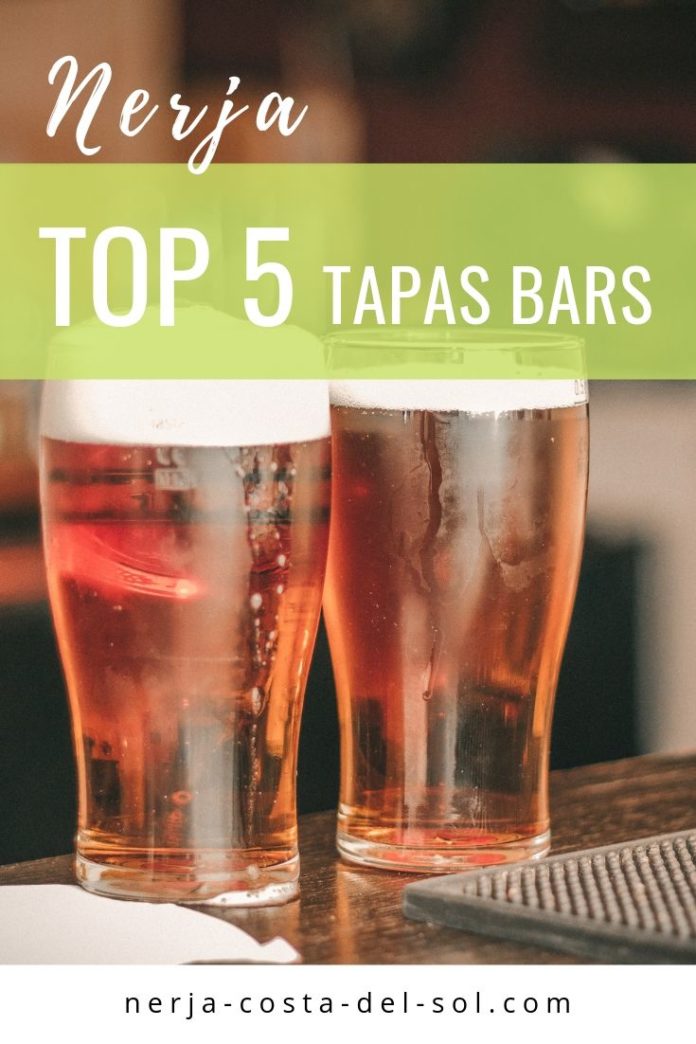 How about a cold drink and a free dish of tapas after a tour in the old town of Nerja? Sounds good? It is! Free tapas is not common in Spain but in Nerja it is. Tapas bars can be found everywhere in Nerja. They are an integral part of the Andalusian culture. The perfect place for a little break. One or the other will certainly visit a tapas bar during his vacation.
In this post, I would like to introduce you to my top 5 tapas bars in Nerja. In addition to my list, Nerja has, of course, many more great tapas bars, which are worth a visit. These are my personal favorites where I like to drop by for a cold beer and delicious tapas.
El Pulgilla
El Pulgilla is a must for fish and seafood lovers. Fish, shellfish, and shrimp are on the tapas list here. The Tapas Bar is located in the center of the old town and is a popular meeting point in Nerja for locals. The interior with flowing on the wall is reminiscent of an old butchery. Despite its simplicity, the Tapas Bar is very popular and well-attended at a late hour. At El Pulgilla you get a decent portion of seafood or fish with your drink and is absolutely worth the money.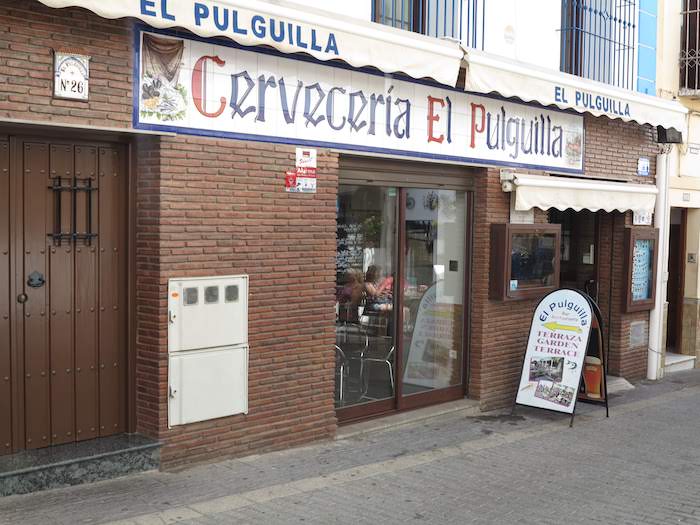 Redondo
Do you want to try out a lot of different types of tapas? Then the Redondo in the old town of Nerja is the right one for you! The tapas bar is decorated in a beautiful wood look and has a very large and good selection of Spanish tapas specialties. A good stop after your shopping tour, as it is placed at the end of the shopping street.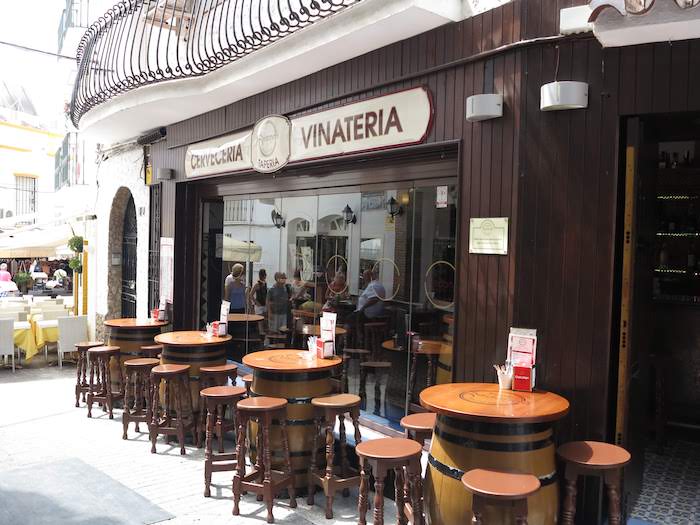 Redondo Fishbar
One of my new favorites. Not long ago, this tapas bar opened directly across from Redondo. Here you will find mainly tapas with seafood and fish in very good quality. The restaurant is elegantly furnished and offers a nice atmosphere to stop off. A visit for one or two tapas is definitely worth it!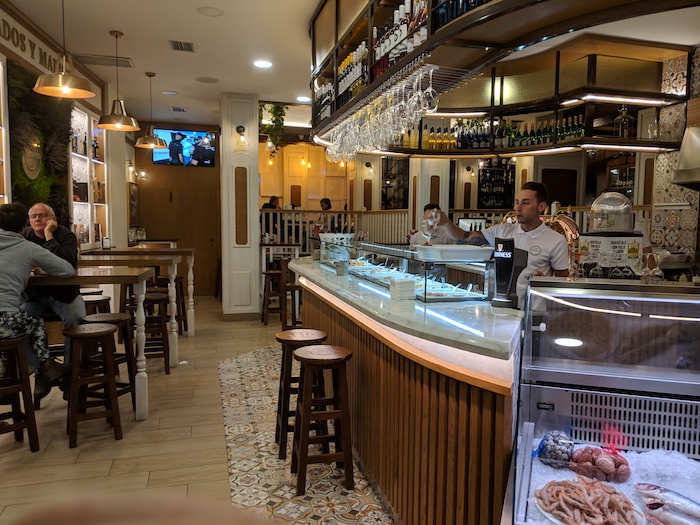 La Taberna de Pepe Moles
"La Taberna de Pepe Moles" is a small tapas bar / restaurant named after its owner Pepe. Although Pepe only offers its customers a small selection of tapas, these are well selected and of good quality. Especially the Spanish wine, the Serrano ham, and the homemade croquettes are recommended. I always like to come to Pepe.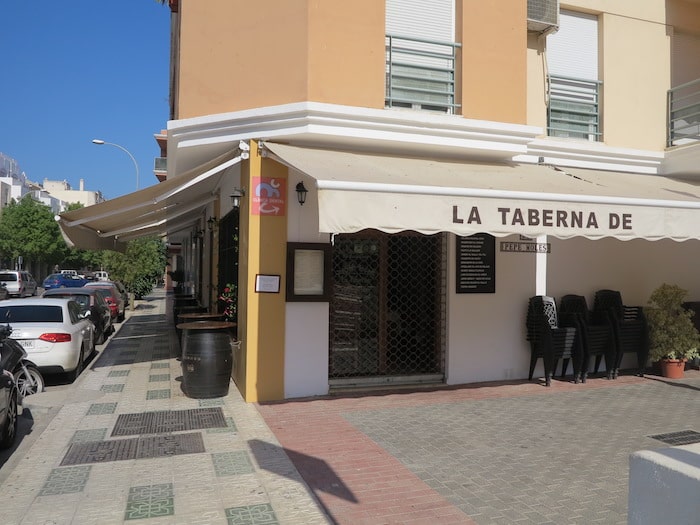 Sevillano
A classic in Nerja and there are three of them. The most famous Sevillano you will find in the center of the old town with a beautiful roof terrace. In all three Sevillanos, you will find a nice ambiance, nice staff and a good selection of tapas. The restaurants are worth a visit too because of their great Spanish cuisine. All in one a good choice for tapas and food.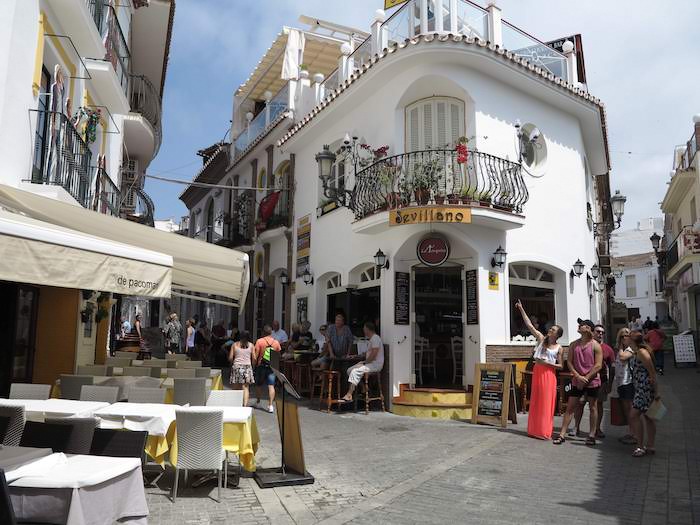 Besides these great tapas bars, there are many more in Nerja that should be discovered and tasted. Also worth mentioning:
Pacomari
La Marina
La Puntilla
Carabeo 34
La Rienda
Do you have any more tips about the tapas bars in Nerja?
Have you had any experience in one of these tapas bars? Are there any other tapas bars in Nerja that you liked? I would be happy to get an answer from you in the comments.
Do you have any unanswered questions on this subject? Then just write me in the comments and I will answer them in the best possible way for you.
Newsletter & Social Media
You want to be informed about new blog posts? Then subscribe to my newsletter. You will receive news from the Nerja Blog once a month and stay up to date. You can also follow me on Instagram, Pinterest or Facebook.
Read more
Food and Drinks in Andalusia: tips and etiquette guide for Nerja
Nightlife in Nerja – Dinners, Bars and Clubs