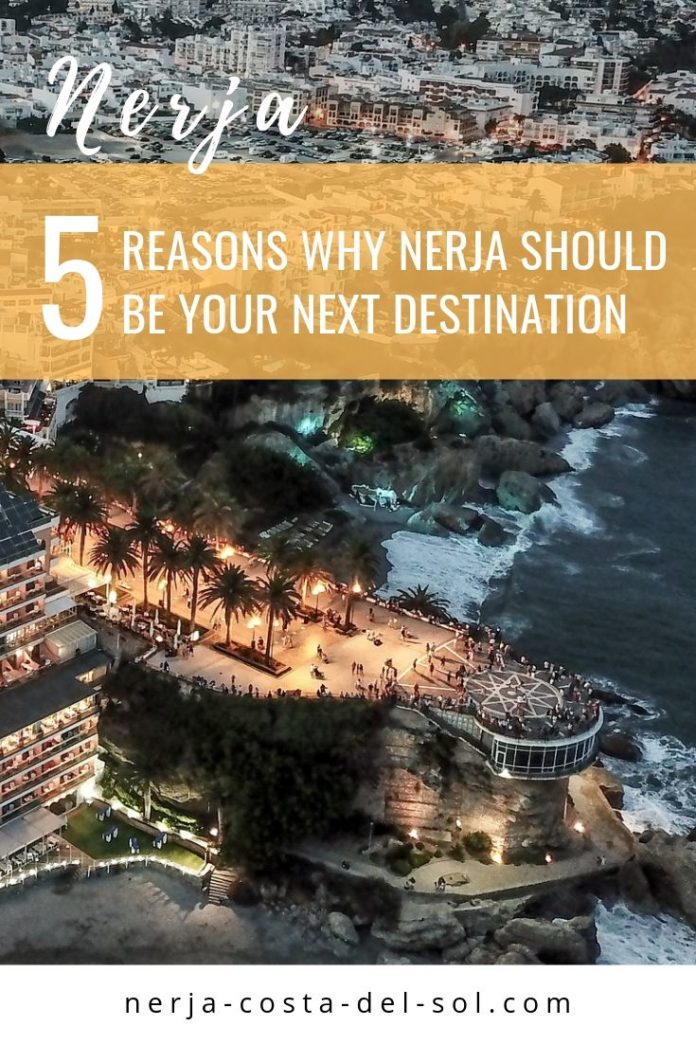 Beaches, tapas and Andalusian customs. The Costa del Sol attracts millions of tourists every year to beautiful holiday resorts. The seaside resorts on the coast are becoming increasingly popular. One of the most beautiful destinations on the Costa del Sol is Nerja. The small town has a lot to offer and, in addition to a lively Spanish culture, the most beautiful beaches in the area.

Holiday in Nerja – for many people the most beautiful holiday resort on the Costa del Sol
The city always finds a place in the itineraries of tourists. Here are five reasons why Nerja is becoming more popular:
Mediterranean climate and good transport links in Nerja
Clear plus points are the summer temperature and the many hours of sunshine. The location by the sea ensures a pleasant freshness in the summer. In the winter months, the temperature remains pleasant. This time of year is suitable for city tours and sports activities. The rain can hardly or only briefly look and facilitates the holiday planning. The secondary Torrox advertises the phrase "El Mejor Clima de Europa", which means "the best climate in Europe". There is not much to complain about after my experiences.
More and more tourists prefer a destination in Europe. Popular and affordable bathing destinations, such as Egypt and Turkey, have become a second choice due to recent incidents or are being avoided. This makes the south Costa del Sol an interesting alternative for many people in spring or autumn.
The adjoining A-7 motorway provides excellent transport links for exploring the area. Nerja is just 45 minutes from Malaga airport. The airline Ryanair offers several locations in Germany, which offer low-cost direct flights. An arrival is therefore quick and easy. How do you arrive stress-free and safe in Nerja, I explain to you and a lot more in my travel tips.
+ Summer temperatures and little rain
+ Safe destination in Europe
+ Good traffic connections and travel options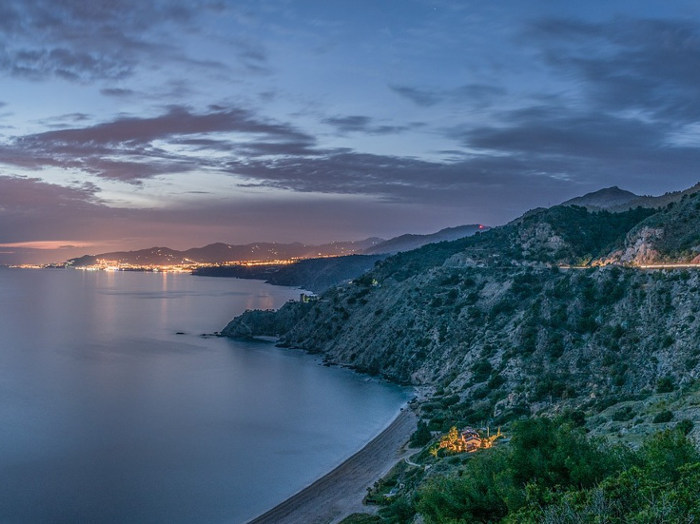 Unique beaches in Nerja
The great attraction of Nerja is its coast. In comparison to the beaches in the west, steep cliffs, small bays, and rock formations have been created here. The further east you go, the higher and more numerous are the cliffs. The section from the Balcon de Europa towards Maro is particularly well-defined with these characteristics. In this location, you can find hidden coves and bathing possibilities between rocks and rocks in Nerja. Because of their beauty, these places are the destination of campers, water sports enthusiasts and naturists. Another beautiful sight is the chain of mountains of the Sierras de Tejeda, Almijara and Alhama, which push right up to the beach.
Nerja offers a backdrop of unique beaches and spectacular mountain scenery. The range of activities is great. Water sports, adventurous mountain walks and a lot of nature with WOW effect. The coastal city is much more than just a seaside resort.
+ Beaches with idyllic coves and rock formations
+ Wide selection of water sports activities, such as diving, surfing and canoeing
+ Unique landscape scenery with mountain ranges and cliffs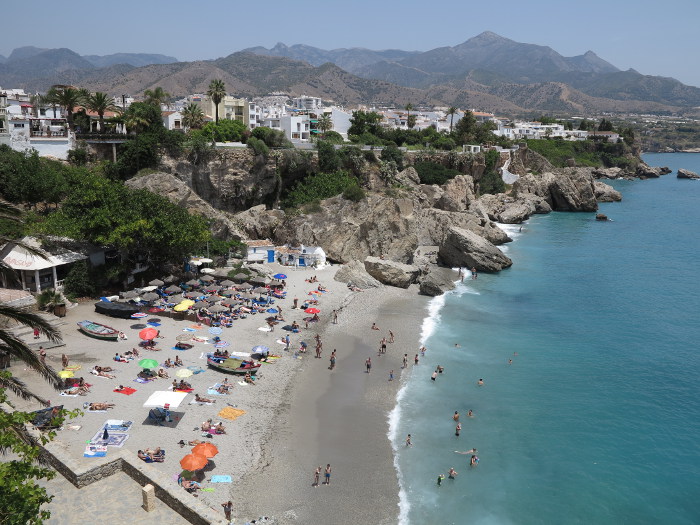 Prices in Nerja
Nerja is not so bad compared to other resorts in Europe. Accommodation, activities, food, and drink do not have to be expensive. The nice thing about Nerja: there is something for every purse. Even bargain hunters get the full portion of their vacation. That comes from the Spanish price level, which is below the European average (source: Eurostat). With the east of the Costa del Sol, you also choose the cheaper option, since the neighboring area in the west with Marbella and Torremolinos requires higher prices.
You can really look forward to your visits to the numerous tapas bars in Nerja. Here you will get to know the hospitality of the Spaniards. For each ordered drink you will receive a free tapas dish. This is not natural in Spain. Not only the stomach is happy, but also the vacation fund. Thus, the Andalusian tapas culture is a nice and cheap pastime on vacation.
+ Prices are below the German level
+ The catering offer can be cheaper than in other resorts in Europe
+ Going out in tapas bars is fun and cheap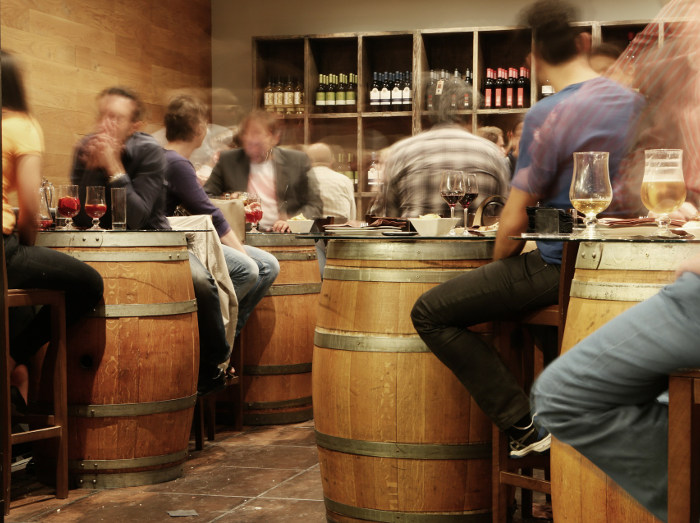 People and culture in Nerja
If you want to experience the Andalusian flair, then you are in the right place in Nerja. The city regularly organizes events and festivals for a cultural experience. In February, for example, the colorful carnival opens its doors. At Easter, you can dive into the festival Semana Santa with inhabitants and religion or experience the coronation of the new king and Queen of Nerja at the Feria in October. These events attract hundreds of people to the streets. At such festivities, it is not uncommon that the Spanish temperament comes to light with song and dance.
The culture can also be found in the gastronomy in Nerja. Restaurants and bars offer good Spanish cuisine and Andalusian specialties. Directly on the sea, there is a very large offer of fish and seafood. Especially in summer, the tapas bars fill up at the early hour. It exchanges with friends and relatives and indulges in the high temperatures a cold drink.
+ Exciting events and festivals
+ Andalusian culture and customs that you feel
+ Great offer of Spanish specialties, fish and seafood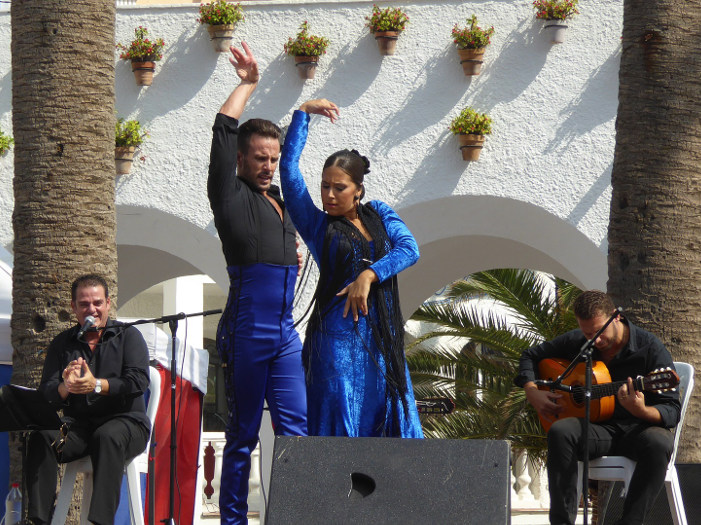 Offer for young and old in Nerja
Nerja is a really good place for a relaxing holiday. At Nerja's beaches, you can take a break. Instead of cooking, it goes into a good restaurant and the housework stays at home because the hotel is taken care of. Car rides or long journeys stay away. Supermarkets, restaurants, and beaches are wonderful within walking distance. Nerja is very well prepared for tourism and offers a wide range of possibilities for couples and families.
If you like something more exciting, you have enough activities on land and in the water. A popular destination is the Cuevas de Nerja. A real highlight on the Costa del Sol. In the evening you can consume your last energy reserves at Plaza Tutti Frutti. There are bars, clubs and a nightclub waiting for you.
And there is much more to see. Just a stone's throw away is the neighboring village of Frigiliana, one of the most beautiful villages in Spain. Malaga is waiting for you in the west, the second largest city in Andalusia. If you have more time then you should plan a day trip to the famous Alhambra in Granada. In the west, you can go shopping, like the rich in Marbella or a wild party night in Torremolinos experience. In the category Costa del Sol you will find my highlights and many travel tips to the most beautiful places of the Costa del Sol.
+ Great holiday offer of hotels, restaurants, and activities
+ City center, shops, and beaches within easy walking distance
+ Sports in the water or in the mountains
+ Blossoming nightlife with restaurants, bars, and clubs
+ Exciting environment with great sights, such as Malaga and Granada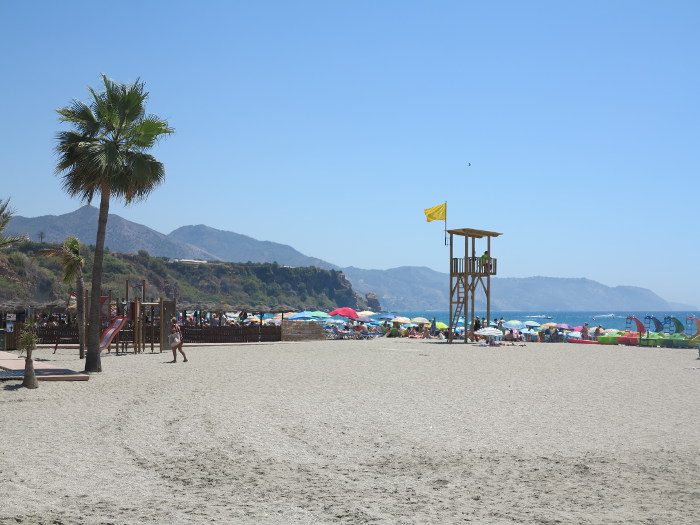 As you say: pictures say more than a thousand words. All the highlights of Nerja summarized in this video. Have fun!
Accommodation in Nerja
Nerja convinced you? In high season it can be difficult to get a good accommodation in Nerja. Take a look at the accommodation search to find out if your desired date is still available.
You know more reasons why Nerja is worth a visit? I look forward to your comment!
Do you have any other reasons for a trip to Nerja?
What things impressed you in Nerja? Are there other reasons that speak for Nerja? I would look forward to your answer in the comments.
Do you have any unanswered questions on this subject? Then just write me in the comments and I will answer them in the best possible way for you.
Newsletter & Social Media
You want to be informed about new blog posts? Then subscribe to my newsletter. You will receive news from the Nerja Blog once a month and stay up to date. You can also follow me on Instagram, Pinterest or Facebook.
Read more
Top 5 in Nerja: the best experiences presented in a nutshell
Nerja in a nutshell – everything worth knowing about it
Tips and timetables for your journey to Nerja